Our Services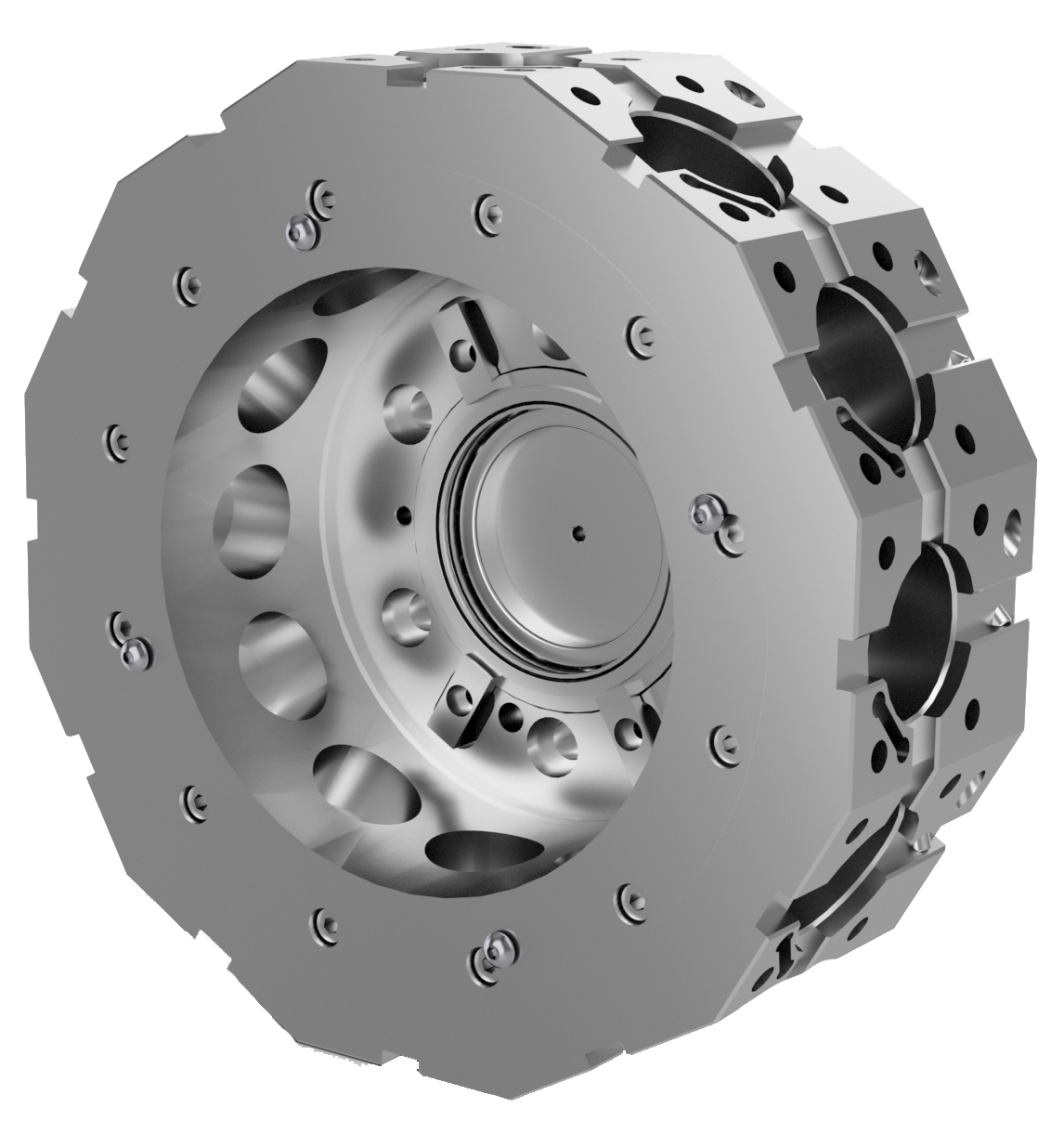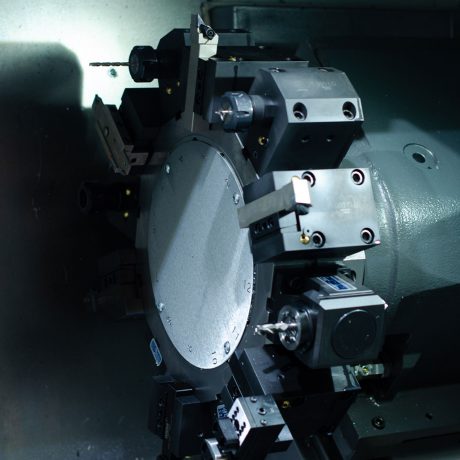 Aerospace
Programming and production of complex precision parts for aircraft. We are focused on quality and high tolerance outputs to support the aerospace industry.
Firearms
We help weapons manufacturers stay on target with highly accurate CNC machined precision parts for firearms.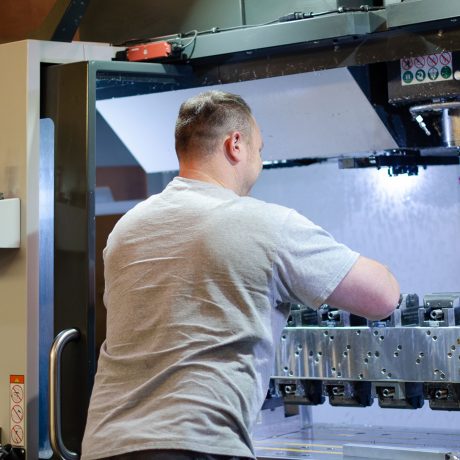 Boating & Auto
Our experience in the automotive and boating industries helps us provide the highest quality components to support your production needs.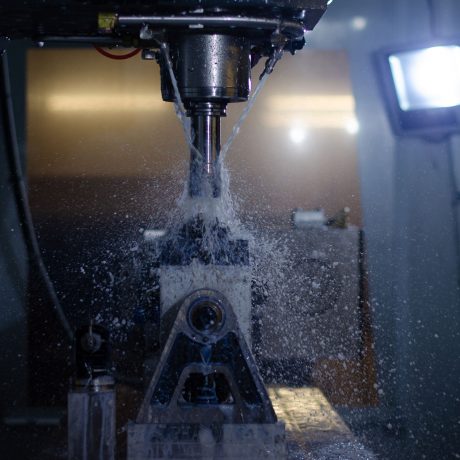 Fire Suppression Components
If safety comes first in your industry, then highly accurate components are required for your fire suppression system. Alpha's CNC machining supports your precision.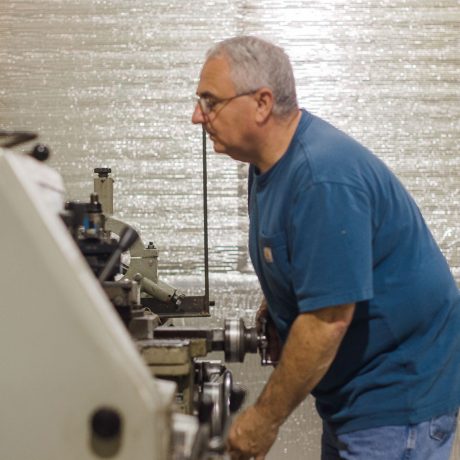 Medical
We are capable of producing parts for a wide range of medical equipment. Our work helps you give the best care possible.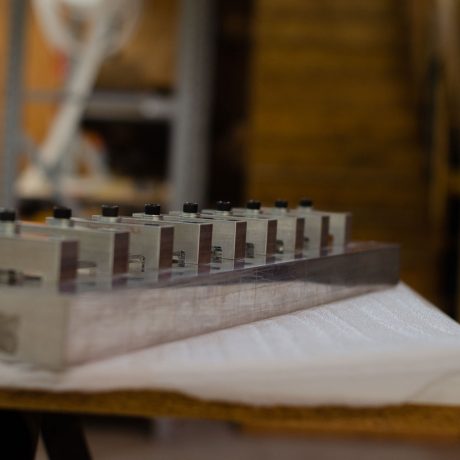 Food Processing & Production
Meet the stringent standards of the food processing industry with the help of Alpha Machine. Our precision parts help you to achieve these standards and tight schedules.
Capabilities
PRECISION MACHINING

We are experts at precision machining, from turning, milling, drilling, and more. We produce precision parts to the standards you require, on time, and to budget.
industrial PROTOTYPES

Constantly innovating, Alpha Machine manufactures prototypes for a range of industries. CNC machining is ideal for prototyping because it creates the precision and the functionality needed.
Milling

CNC milling is a versatile process that Alpha Machine has decades of experience with. It is suitable for work with a variety of materials and can be used to produce precision parts of all shapes, both 2D and 3D.
COMPLETE TURNKEY JOBS

We do complete turnkey machining jobs from the concept, to programming, to design, to production, to delivery – we've got it all covered.
FABRICATION OF PARTS

We can fabricate precision parts to your specifications using a variety of methods, whatever is most suited to your project and components. We deliver precision parts with accuracy and high quality.
Turning

We are highly proficient at CNC turning using lathes. Our state of the art turning machinery helps us produce the best possible results for your project, ensuring accuracy and quality every time.
Metals
HARD METALS

Hard or heavy metals are extremely dense and can be more difficult to work with, but can still be machined. They are typically chosen for their strength and durability.
Titanium

Titanium is an incredibly strong metal that offers significant weight reduction compared to steel. It is commonly used in in aerospace manufacturing.
Alloys

Alloys combine different metals to produce the qualities you need in the material. They can be extremely versatile to work with and produce high-strength outputs.
Steel

Steel is an extremely tough and durable metal that is also easy to work with. It is used in various industries and different types of projects.
Aluminum

Aluminum's main advantage is that it is lightweight yet tough. For this reason, it is commonly used in aerospace manufacturing.
Stainless Steel

Stainless steel is a slightly more popular material to work with compared to mild steel, although costs can be higher. It has the benefits of being resistant to heat and corrosion.
Brass, Bronze & Copper

These metals may be chosen partly for their appearance, but also for their strength and great ability to conduct electricity in addition to its resistance against rust and corrosion.
Plastics
Acetal (Delrin)

This plastic is commonly used for its machineability, meaning it is easy to work with and produces accurate results through CNC machining.
PVC

PVC is a cost-effective material that is resistant to chemicals, heat, and corrosion. It has medical and automotive applications among many other industries.
Polyethylene

Polyethylene precision parts are a popular material for industrial use, especially in many of the chemical industries thanks to its ability to resist chemicals.
Nylon

Not just for your clothes, nylon plastic has excellent mechanical properties for machining and uses in many industries. It is an extremely strong and rigid material.
ABS

ABS is also extremely easy to machine and is highly resistant to impact, heat, and corrosion. It is used to create a variety of components and parts.
PEEK

PEEK is utilized a lot in automotive and aerospace components thanks to its strength and heat-resistance. It is also a popular material for dental and medical uses.
PMMA/Acrylic

Commonly known as acrylic, PMMA is used a lot in automotive parts and technology. It is a widespread material, so its applications cross many different industries.
Polypropylene

Polypropylene (PP) is appreciated for its resistance to chemicals and solvents, making it ideal for producing parts used in chemical and industrial settings.
PC (Polycarbonate)

Polycarbonate is a common plastic that is strong and durable, resisting impact very well. It is also easy to machine and is transparent, which will suit certain precision parts.
Polyurethane

This plastic polymer has a huge amount of different applications, from insulation to the strap on your watch. Many manufacturers require these.
PEI

This plastic is ideal for injection molding and CNC machining practices, commonly chosen for its impressive strength and resistance to heat and high impacts.
PTFE (Teflon)

Teflon has lots of characteristics you'd need in industrial applications, including being resistant to heat and chemicals, and having low friction properties.
UHMW PE

Ultra-high-molecular-weight polyethylene is a tough plastic that is abrasion resistant, making it a good material for any parts that might suffer a lot of wear and tear.
FAQ
Most frequent questions and answers
What CAD/CAM software do you use?
We use Mastercam software.
CNC Machining is a process used in the manufacturing sector that involves the use of computers to control machine tools. Tools that can be controlled in this manner include lathes, mills, routers and grinders. The CNC in CNC Machining stands for Computer Numerical Control.
What is CAD/CAM?
Acronym for computer-aided design/computer-aided manufacturing, computer systems used to design and manufacture products. The term CAD/CAM implies that an engineer can use the system both for designing a product and for controlling manufacturing processes.
What type of CAD files are accepted?
We prefer STEP files.
What types of materials can be CNC machined outside of steel?
METALS
Alloys
Aluminum
Brass
Bronze
Copper
Magnesium
Precision Steel
Stainless Steel
Steel
Titanium
Zinc
*in additional to others
PLASTICS
Acetal (Delrin)
Acrylonitrile Butadiene Styrene (ABS)
G-10 Garolite (Fiberglass)
Polycarbonate (PC)
Polyether Ether Ketone (PEEK)
Polyetherimide (PEI)
Polyethylene (PE)
Polymethyl Methacrylate (PMMA/Acrylic)
Polytetrafluoroethylene (Teflon)
Polyurethane (PU)
Polyvinyl Chloride (PVC)
*in additional to others
What are OEM engineered component parts?
OEM stands for Original Equipment Manufacturer, referring to a company which produces components for use by another company. Alpha Machine is capable of machining OEM engineered component parts for all sorts of industries. By creating parts for you, your company is freed up from machining work. If your business requires specific parts, contact our team today to learn about our capabilities.
Get in touch
Location
183 Commercial Court
Rincon, GA 31326
Mailing Address
PO Box 2388
Rincon, GA 31326
Contact Us
Phone : (912) 295-3387
Email : info@AlphaMachineCNC.com
office hours
M-F 7a-5p